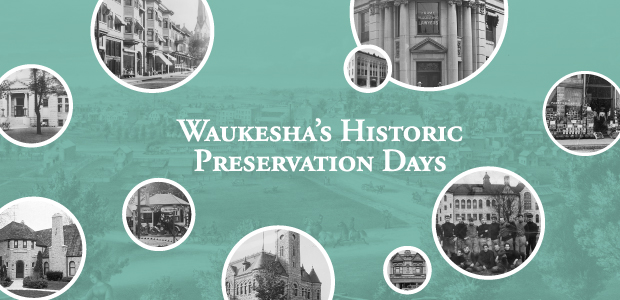 Waukesha Preservation Alliance, along with many other partner organizations, is proud to host Historic Preservation Days on Thursday, May 16, Saturday, May 18 and Sunday, May 19, 2013.
Saturday's events include an open house and pancake breakfast at the Masonic Lodge, historic walking tours, an antique vehicle display on Wisconsin Avenue and an opportunity to view and learn the history of Silurian Spring. The Waukesha County Museum will host behind the scenes tours, children's activities and a sneak peak at the upcoming Les Paul Exhibit. On Sunday, open houses of historic homes will be offered. All events are free.
For a complete schedule, download a PDF of the event brochure here.